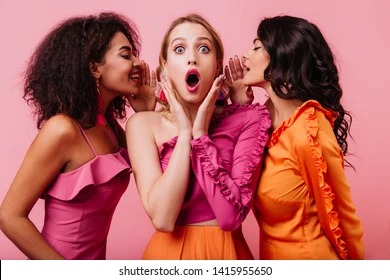 Below are the 5 things you should desist from 👇


A lot of people always have the desire to possess what belongs to others or feel unhappy because someone else possesses, or has achieved what they wished to have achieved, which is why most people end up miserably this days due to the fact that they want to be like others without minding what these said people did to get to the peak they are today just like the Bible says in Proverbs 23:17-18; "Do Not Let Your Heart Envy Sinners, But Always Be Zealous For The Fear Of The LORD, For There Is Surely A Future Hope For You, And Your Hope Will Not Be Cut Off" then James 3:14-16; says "But If You Have Bitter Envy And Selfish Ambition In Your heart, Don't Brag And Deny The Truth.......so try as much as possible to celebrate your neighbors when good things happens to them because envy life may bring you down in life.......
2. Pride
Most people nowadays feel they are better than others maybe because they feel they have a flourishing business, they own the most expensive cars, houses, or even have a whole lot of connections especially those in the business sectors, they always have the feelings of deep pleasure from their achievements, but do not forget the adage that says that "Pride Comes Before A Downfall" so is best to bring your self down and be loyal, so as not to invite fake people around you........
3. Pretence
Claiming to be who you're not or making something that is not the case appear true, is what have made a lot of people today lost their Self-esteem because it might make people who have the intentions of helping you in life see you as a well to do person who is even doing better than them and by so doing might attract a lot of fake friends, enemies, and distractions to you thereby frustrating and destroying your your life in future.......
4. Lies
No matter how far you go to deceive people by deliberately presenting a false statement as being true; one thing still remains for sure "Destiny" which is something that can only be delayed but can never be denied.....nowadays people tell lies to hurt others especially when they have something to earn from it like lieing to get themselves out of trouble (reducing harm against themselves) or to gain something they desire (increasing benefits for themselves), but whichever way it appears to be lieing is lieing and can close so many doors for you especially when they people your dealing with gets to find out that your not trustworthy you might automatically lose your respect and don't forget that a respect lost can never be regained......... 
5. Gossip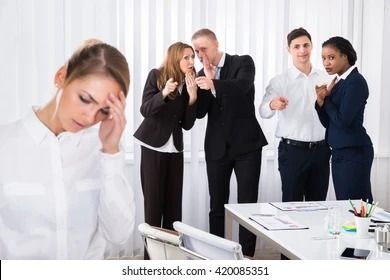 Gossip Is Like A Secret Craving. we say we don't like it, but when it's within reach, we almost can't resist it, because we get sudden appetites to know what we don't know about others, having a casual conversation or reports about other people which involves details that are not confirmed to be true, or a rumour especially about the personal or private affairs of others, can earn you so many enemies and destroy your reputations because when people tag you or know you as a gossiper you will automatically become a stranger in your own land and by so doing no one will ever want to associate with you, just like the Bible says in Proverbs 20:19 that a "Gossip Betrays A Confidence" ;So Avoid A Man Who Talks Too Much, and in James 5:9 it says, "Don't Grumble Against Each Other, Brothers, Or You Will Be Judged. The Judge Is Standing At Door!"........
Thanks For Your Time!!!!
Content created and supplied by: Destiny0001 (via Opera News )