There are lot of baffling things around the world that got to places they are not supposed to be either by coincidence or by a force of nature, or by another form that no one know about, here are 9 unimaginable things that have been seen in places they are not meant to be.
1. Strange creature found 675m under the ice.
This alien-like creature which is known as the artic worm was found under an ice capsule in Antarctica, with it hairy tail and weird this are the type of animals that make people stay away from that continent.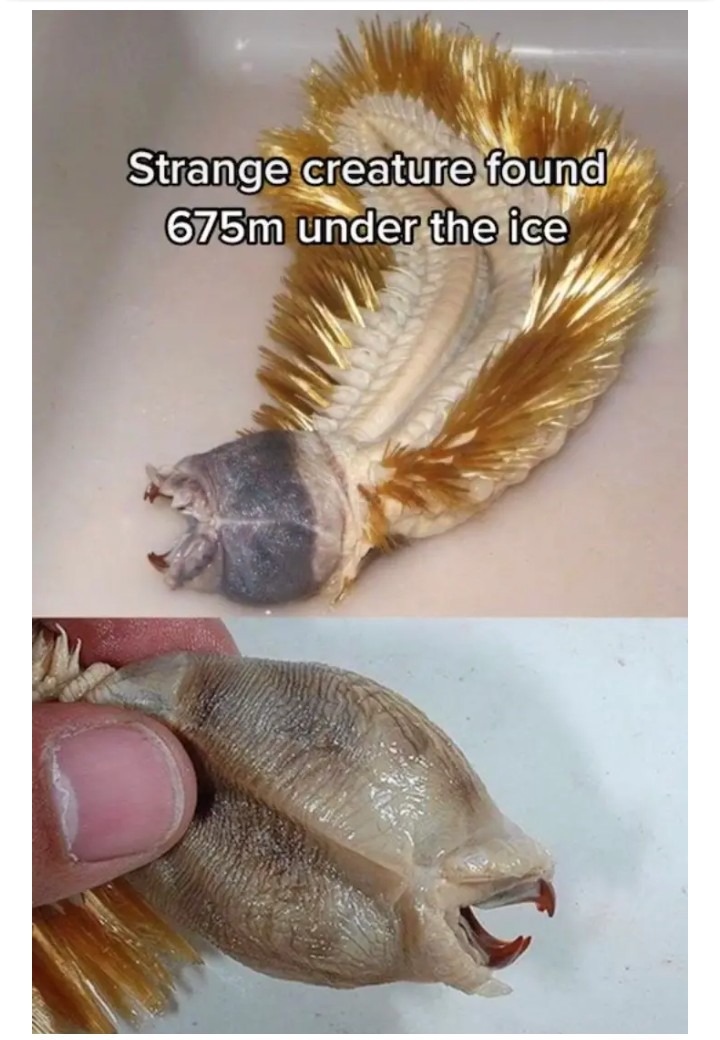 This phenomena that happens in Nevada at Death Valley National park is one of the strangest of them all. Rocks that moves without any gravitational force pulling or causing it, these rocks are known as sailing rocks and they variey from different sizes.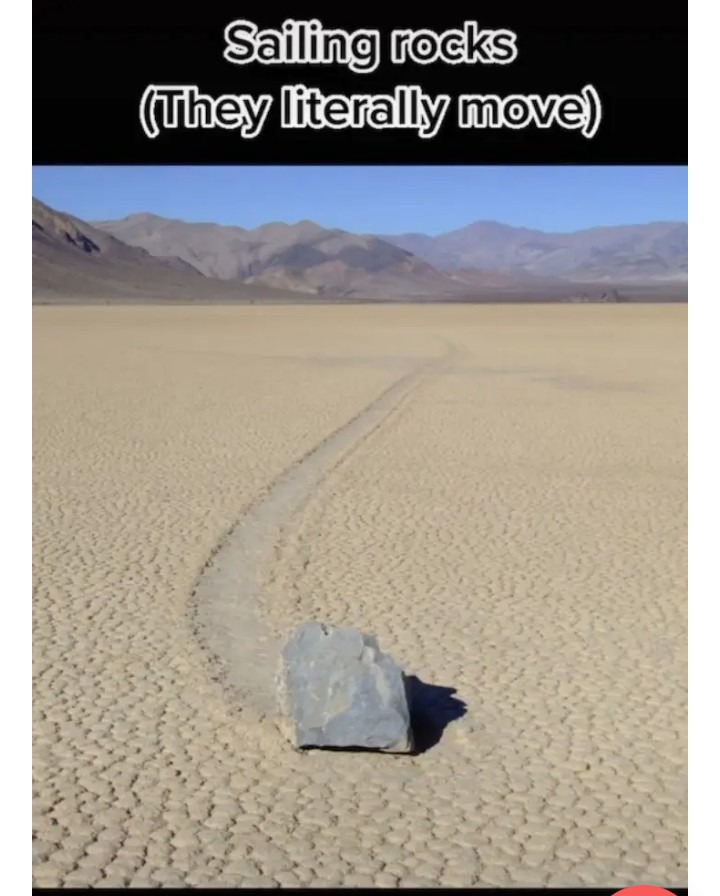 3. Shark found in abandoned Zoo.
This Shark was found in a facility that runs a wildlife marine park in Australia until it closed down because the people couldn't maintain it well, till today not only sharks but other aquatic animals that were left behind are still there.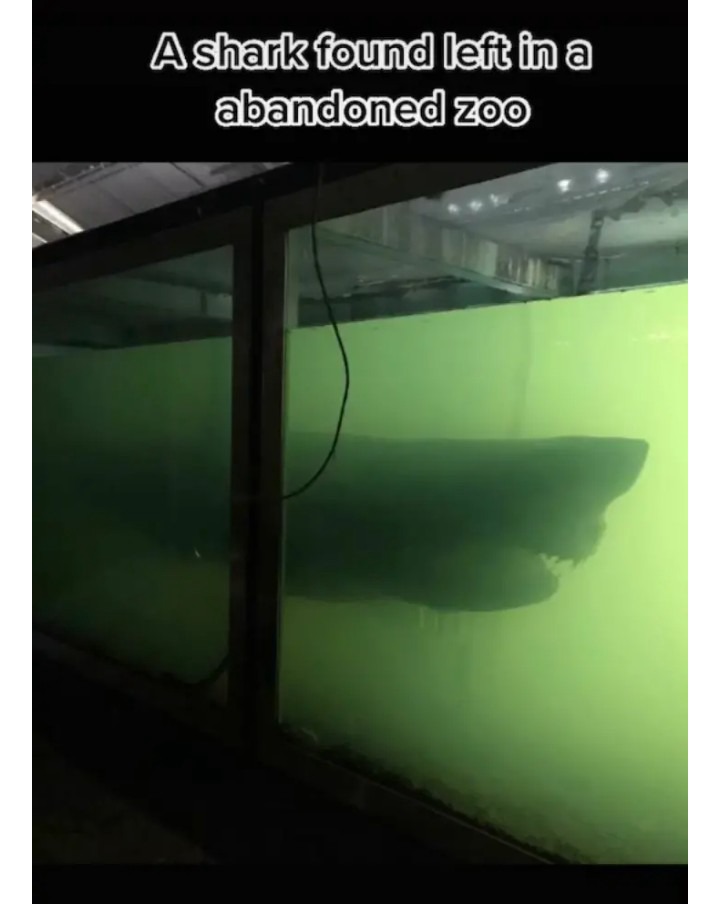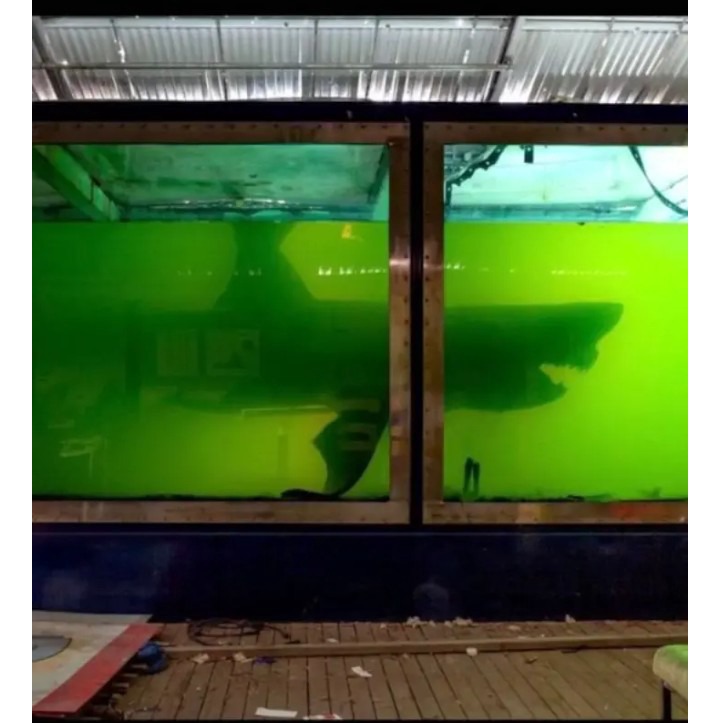 4. Thousands of fish found in an abandoned mall.
This fishes which consisted of both mango fish and cat fish were removed from an abandoned mall at a city in China after they had found a way to the mall through a water source.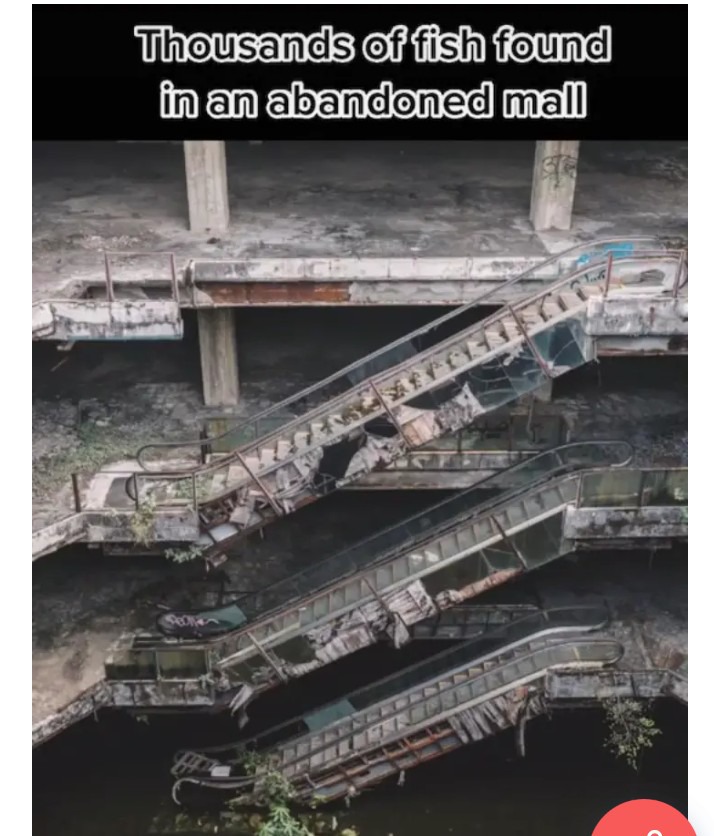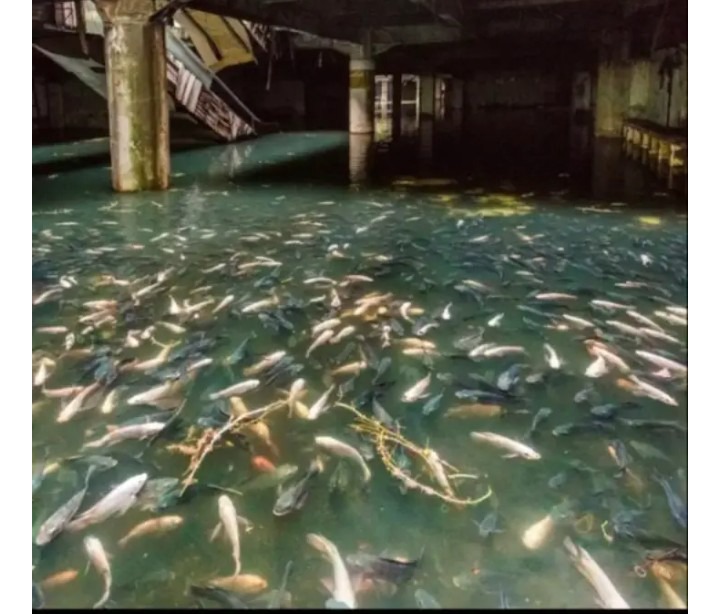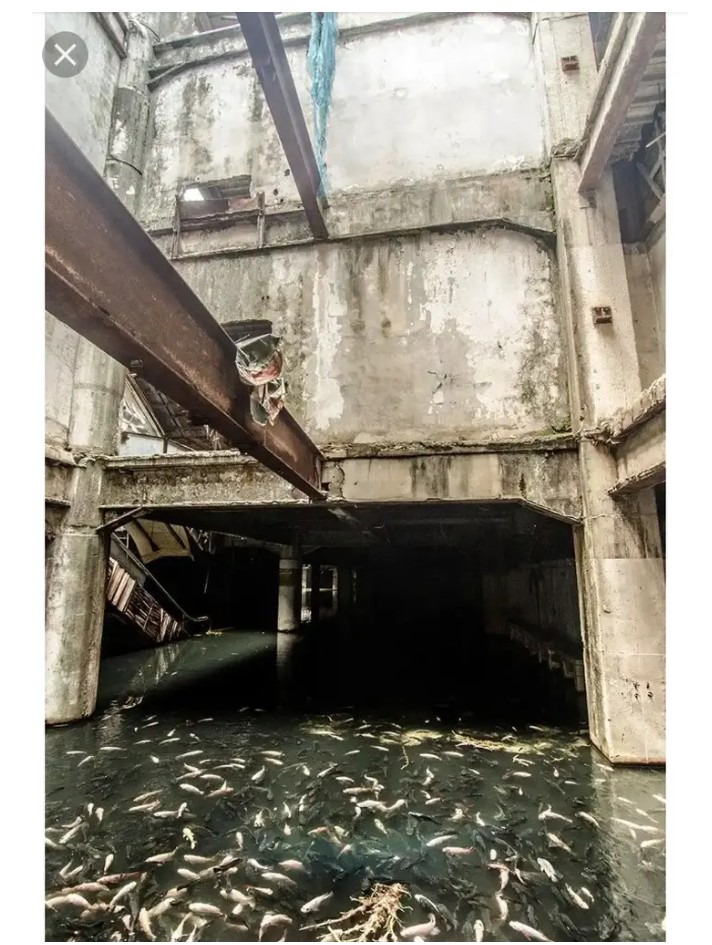 5. An abounded village full of dolls.
The Nagaro village Japan is a lonely village that it resident were replaced with dolls. This happened because most of them left the village in search of employment opportunities while some died, but sometimes a teenage girl returned to the village and was sad at the sight of it, so she replaced the residents with dolls each representing a resident that lived there. In the classes, student represented as dolls are waiting for lectures to begin, people represented as dolls are fishing, virtually almost anywhere were be are supposed to be are occupied by dolls.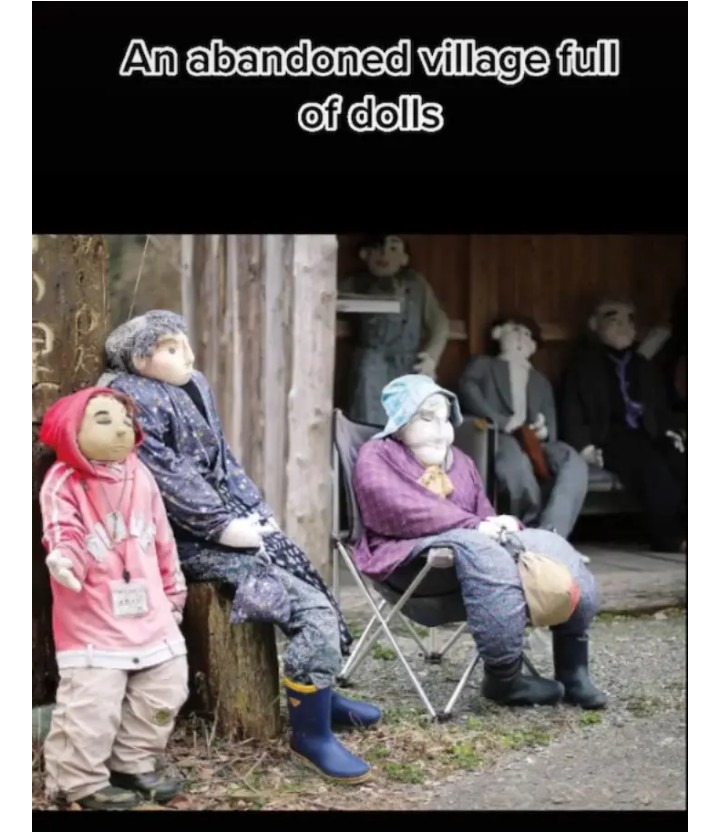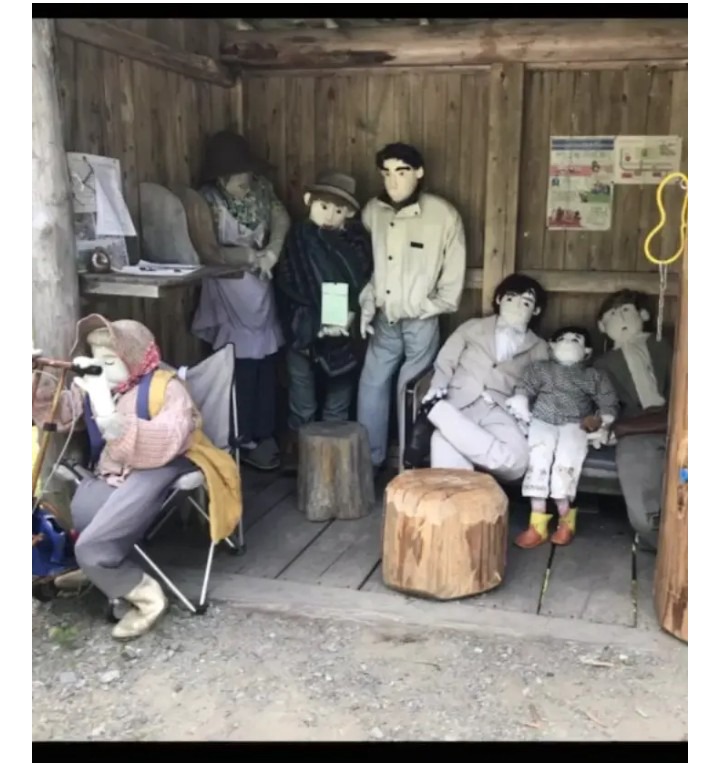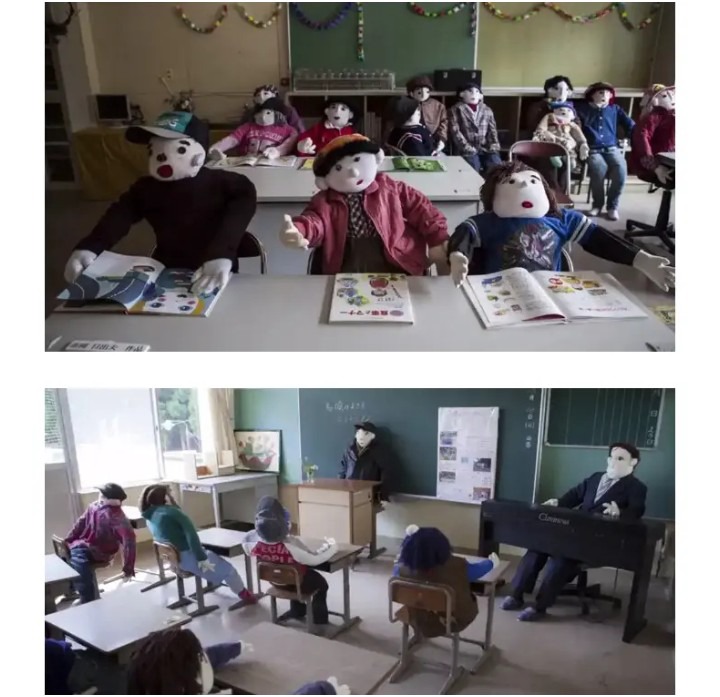 6. Thousands of coffins found in Chinese caves.
The curious tradition which sees the caskets stacked in caves on the steep cliffs of Anshun in southwest China Guizhou province, it is believed to be practiced since ancient times. In one cave alone there are more than 500 coffins.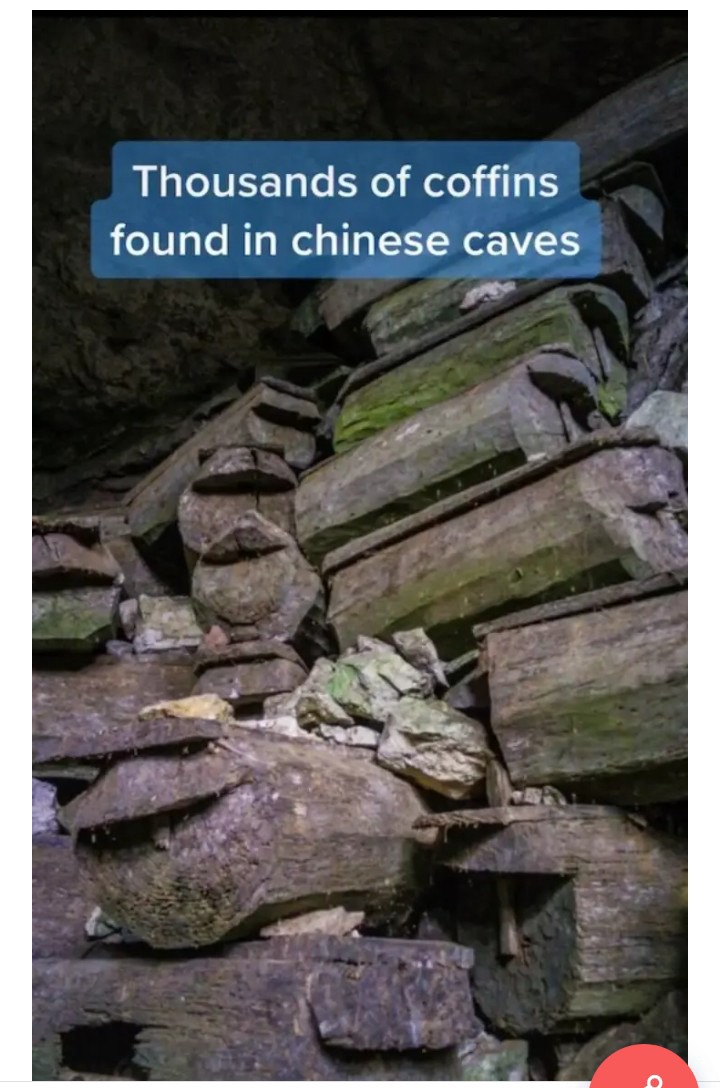 7. Blood-Like Lake.
Blood falls is a Lake in Antarctica, the presence of iron oxide-tainted gives a plum colored salt water, follow from Taylor Gracier onto the ice covered surface of West lake Bonney in Taylor valley of the Mcmurdo dry valleys in Victoria Land, East Antarctica.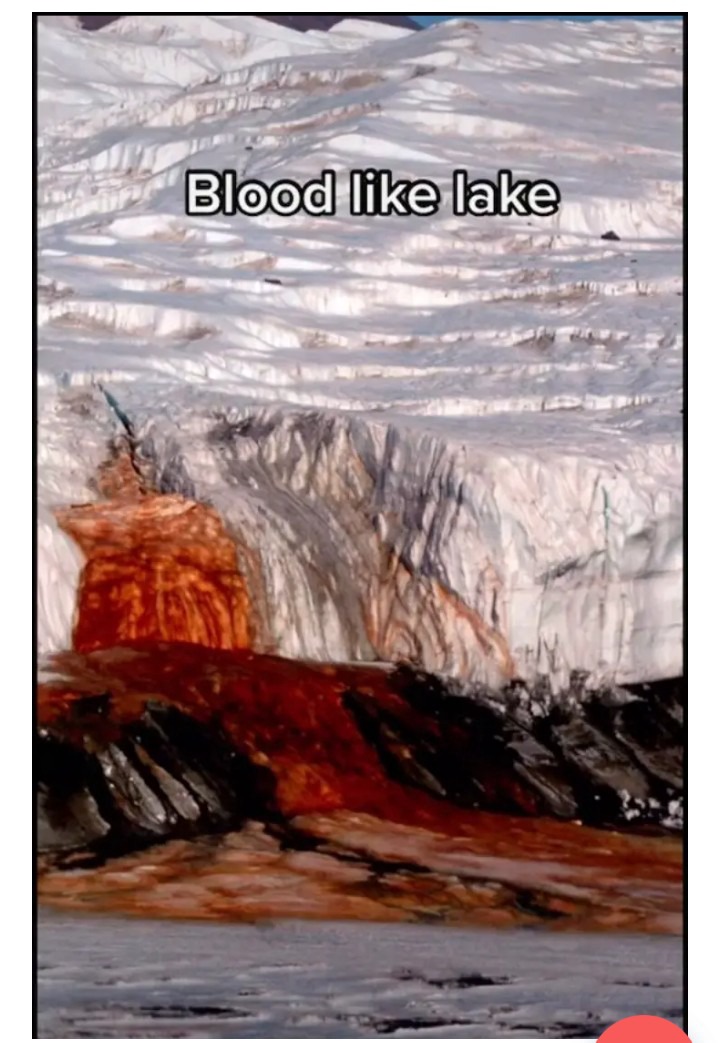 8. Demon found at an accident Scene.
This picture was taken at the aftermath of a bus crash in Malaysia that left three people dead, but it wasn't the accident that caught people's attention but image of a creature found under the bridge looking structure, the creature which can be seen has glowing eyes with a hateful grin which people have suggested it to be a demon.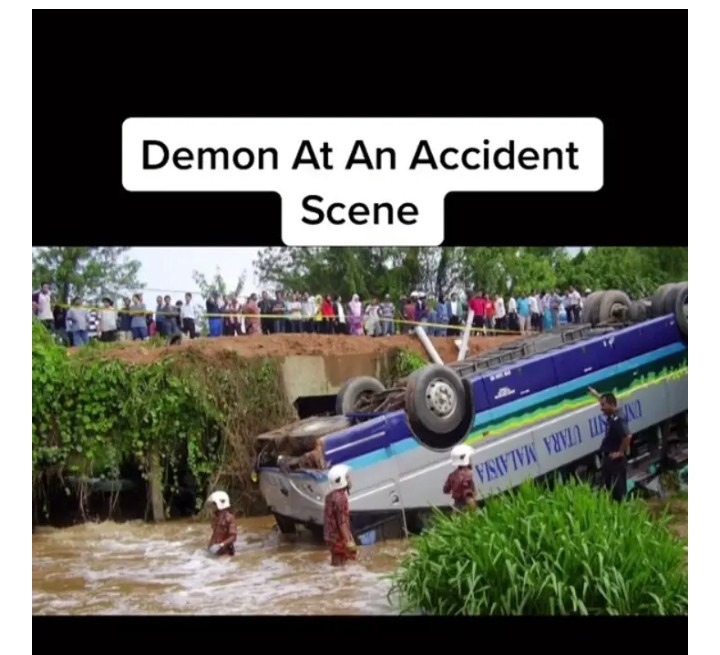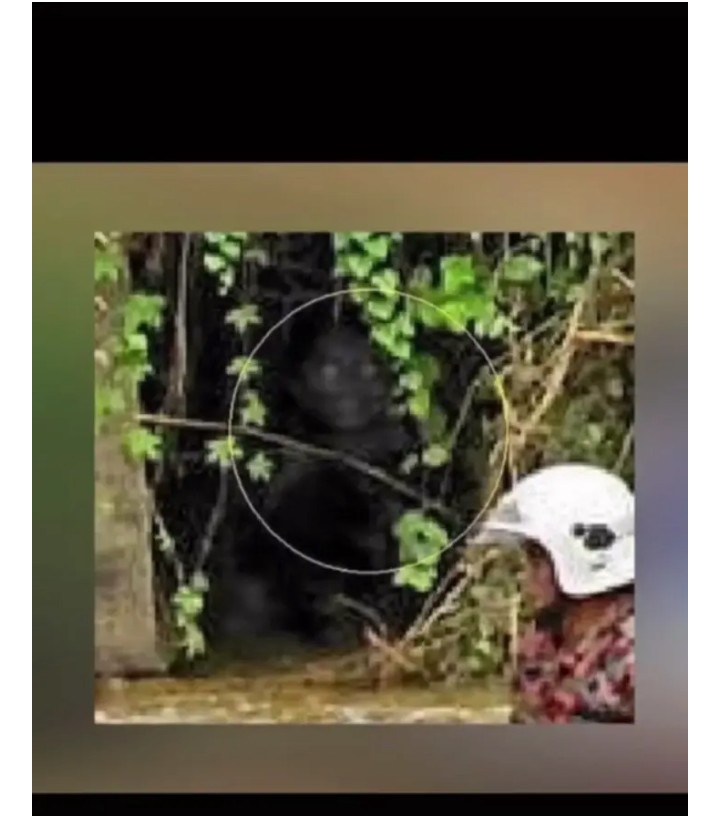 9. A Pool found in the middle of the desert.
In 2014 an artist named Alfredo Barsuglia hid a pool in the desert and made people to look for it, each of those people interested in doing so were given a key and when they find they were supposed to use the pool and return the key within the next eight hours, people loved it and some even wrote about it, but later the pool was destroyed by some set of people who saw no fun in it.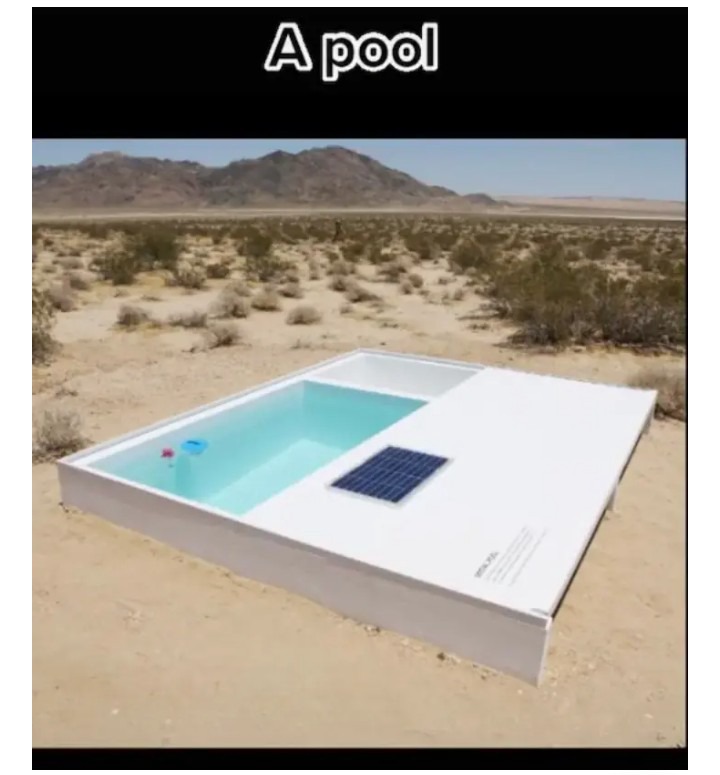 That all from us please follow our page for more crazy phenemonas like this
Content created and supplied by: Donscovery (via Opera News )