Nigeria is home to over 250 ethnic groups. The most populous and politically influential include: Hausa and Fulani 29%, Yoruba 21%, Igbo (Ibo) 18%, Ijaw 10%, Kanuri 4%, Ibibio 3.5%, Tiv 2.5%. Languages: English (official), Hausa, Yoruba, Igbo (Ibo), Fulani, and over 500 additional indigenous languages. It borders the Niger Republic to the North, Chad to the Northeast, Cameroon to the East and Benin to the west. The giant of Africa as known to the world comprises 36 states with a Federal Capital Territory. Amongst the 36 States are cities with large populations as people tend to migrate in search of better jobs, proper health care, good transportation schemes, better living standards, proper education, great entertainment, and social life.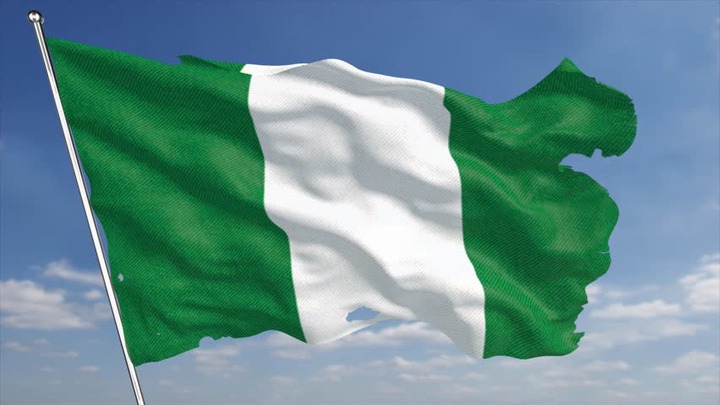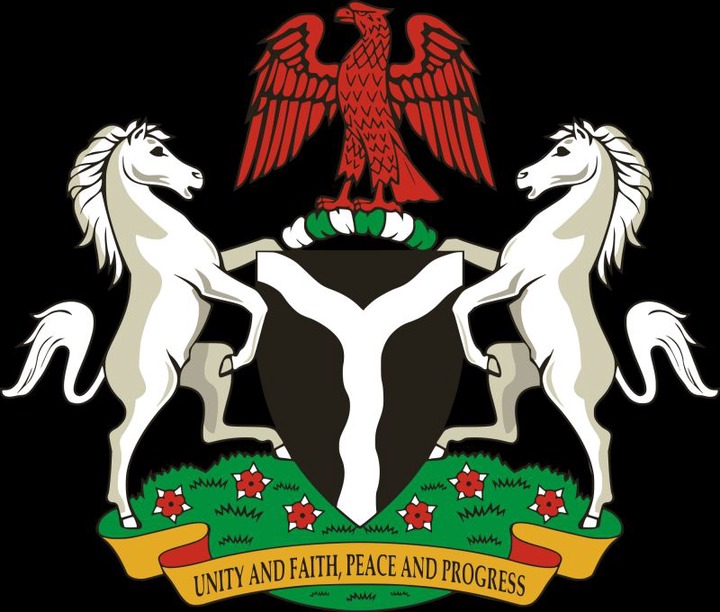 A city is differentiated from other human settlements by symbolic status and land mostly for a literate elite group who happen to be professional administrators, living under regulations that involve taxation to support those who work for the government. In a bracket, a city is where you migrate to in pursuit of the urban experience. Hence, it will be unfair to select the best city to live in by only one of the characteristics of a city but by weighing these characteristics in the major cities in Nigeria.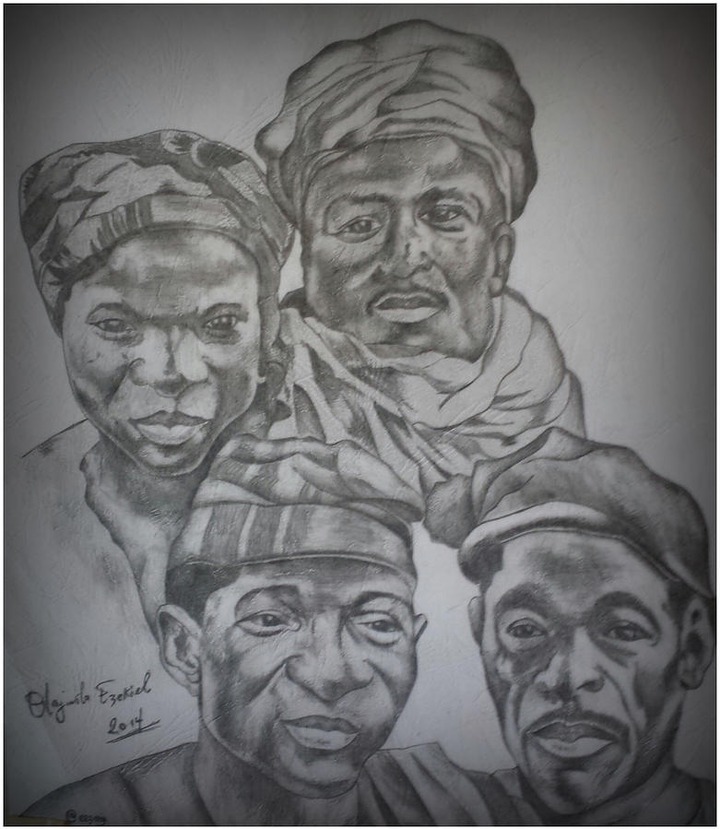 Over time, foreign investors and expatriates have settled in notable cities in Nigeria. To select the best and worst of them, it is necessary to first highlight the symbolic status and population of these cities. A quick overview of the population before we go into detail of their symbolic status. According to the 2006 Census, Port Harcourt is the city with the least population of 1,005,904, number four on the population chart is the Federal Capital Territory, Abuja with a population of 1,406,239. The biggest city in land mass claimed the third in the population rank with a 2,559,853 population. Next in line is the small land surrounded by water called Lagos with a population of 9,113,605. Topping the population chart of big city and centre of commerce, Kano with a population of 9,401,288 habitants. These statistics are only based on the 2006 Census as the population of some cities have been re-evaluated and estimated to higher numbers, making Lagos state the largest city by population of an estimated 17,552,940.
A city is a city regardless of the population. Hence we won't be awarding the best city to Lagos or Kano just yet by judging with their massive populations. A brief overview of the vital characteristics of these cities should be looked into.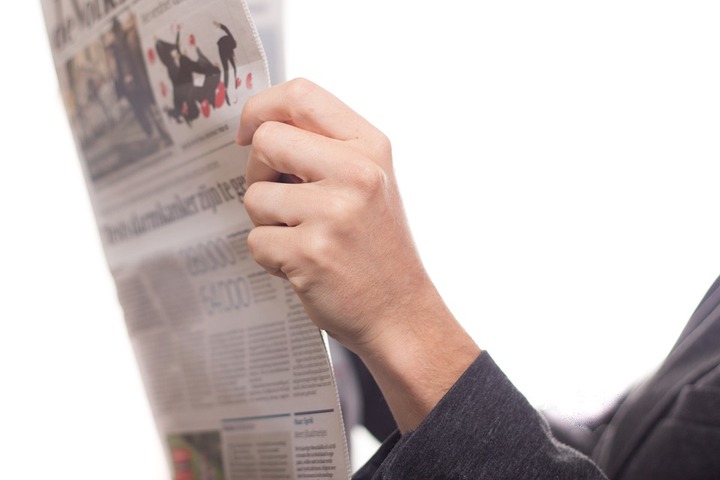 Port Harcourt is an industrial city that accommodates several international firms to focus hugely on the petroleum industry. As a result, the biggest industry in Port Harcourt is that of Petroleum since the discovery of oil at Oloibiri in 1956. Ever since, Port Harcourt's Economy has solely depended on Petroleum, making Rivers state one of the wealthiest states in Nigeria. In terms of education, Port Harcourt somewhat lags as there are only 7 tertiary institutions to note. The secondary school students are motivated to go further after succeeding in sciences, to make a future living in the oil sector. Port Harcourt is known for its diverse religious groups and beliefs. In terms of entertainment, Port Harcourt doesn't lag, as two main industries (Music and Film) of the entertainment world are actively present in Port Harcourt. Year after Year, new song artistes emerge from Port Harcourt. Likes of Duncan Mighty, Burna Boy amongst others have been doing very well in the music industry. In the theatre/film industry, Port Harcourt has been strong and active in its film productions, stage plays and hosting auditions for National Tv reality shows like Big Brother Naija. Hence, the publicity of Port Harcourt's own Tacha, Tonto Dikeh amongst others. The nightlife and social life in Port Harcourt are very active and interesting as I had my share during my service year. The cost of living is cheap in some areas and quite expensive in other areas like the government reserved areas. However, whatever it is you enjoy in Port Harcourt if you don't work in the oil sector, it is only a matter of time before you get fed up then move on to seek greener pastures. Ask Duncan, Burna, Tacha, Tonto and Sam Dede.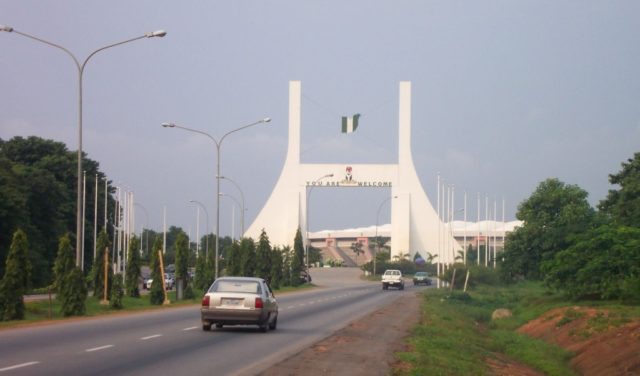 Abuja is the Federal Capital Territory of Nigeria, and only, for this reason, should it ever be considered a city. Asides the population of Abuja, there are employment opportunities but only if you were affiliated with politics, military or something close to both. There are good roads in Abuja, good secondary schools and a few numbers of the tertiary institution as well. In terms of entertainment and social life, Abuja finds itself striving through the entertainment industry when the entertainer has some political or support from a wealthy family. The social life is strictly enjoyable by the elite group in Abuja unlike cities like Port Harcourt, Ibadan, and Lagos where three friends can have a great night with 15,000. The cost of living in Abuja isn't as flexible as other cities, as it is always obvious when you are poor or rich by the look of your abode. I was in Abuja for a week and swore never to return till I become a billionaire. Despite the tourist attraction of wildlife, Abuja is not a place for the struggling man with no money, else damaged mental health.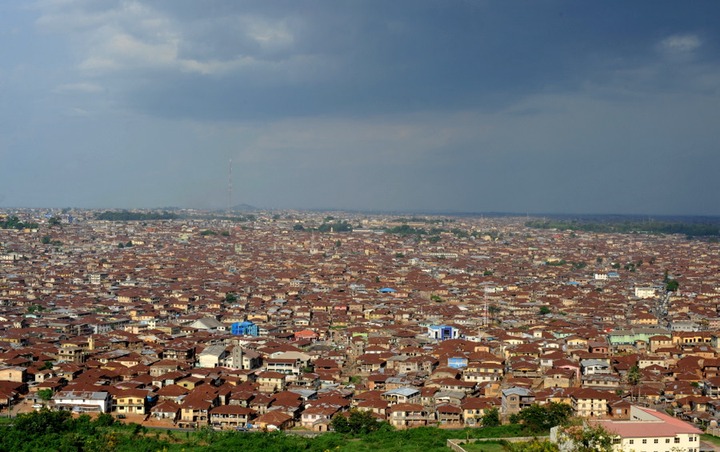 Ibadan is the second non-oil city in Nigeria with a good economy next to Lagos state. Ibadan is remembered as the colony and capital of the great Oyo Empire. When you hear Ibadan, you think of a city with relevance to the choice of religion, good roads and even a rail line that connects Lagos to Kano. In terms of transportation, Ibadan has easy road routes and affordable transportation of various forms like cabs, bikes, tricycles, and buses. Ibadan is doing so well in terms of entertainment and media, as people accomplish dreams of great shows in Ibadan when it can't be afforded in other cities. The cost of living in Ibadan is cheap, there are several job opportunities and philanthropists in Ibadan. It comprises several public spaces, parks, and malls for sports and recreation purposes. I must confess that the Yoruba film industry has been doing very well, courtesy of this beautiful city. In terms of Education, Ibadan doesn't lag. However, the economy of the city rests on agriculture, education, politics, and culture. Ibadan remains a serene environment with a steady power supply and great people to make you laugh. Ibadan can be recommended as the perfect town for retirement. Ibadan could have bagged the best city award but it is still obviously controlled by the monarchical system just like the Ilorin Emirate and ancient towns, it also lacks employees in various sectors because of its neighbouring city, Lagos where a majority of the indigenes tend to migrate to for better jobs at the headquarters or better networking. Hence leaving behind only a few graduates, and lots of illiterates and dropouts. As a result, business owners have begun to emerge recently. In the not so distant future, Ibadan should be the best city to live in as it continues to evolve, competing with its Lagos neighbours in terms of Urbanisation. However, if you take a drone shot of Ibadan's ariel view, there is a permanent filter to the picture which is the rusted roofing sheets of houses and buildings that make it seem less urban until you come down to the street level to view malls and parks.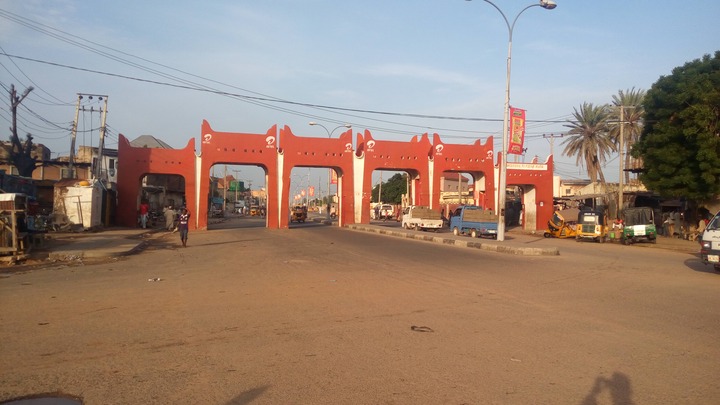 Kano is another ancient city and since the establishment of the Karmi market in the 16th century, Kano has been vastly known as a great centre for commerce. Kano's economy is solely on agriculture, and as a result, foreign investors of agriculture have settled in Kano as Kano is blessed with crops like millet, cowpeas, sorghum, maize, groundnuts, sesame, soybean, cotton, garlic, Arabic gum and chili pepper. Kano also produces animal skin for leather. The Agriculture sector in Kano has greatly contributed to the revenue of the country. However, Kano has several tertiary institutions and well as research institutes. The blessed city of agriculture has put itself on the map of greatness with green land. The roads in Kano are preferably good and the cost of living is very cheap. Kano is to be exalted and called the best city but it still lacks the vitals of a city, in terms of entertainment and media. The social life in Kano is relatable to that of Ilorin, despite its foreign affiliations based on agriculture and commerce. Regulatory laws still forbid certain forms of entertainment. The Hausa film industry is doing relatively good as well, but you will find someone with a western exposure run to Abuja to have fun after a long week of farming and Trading.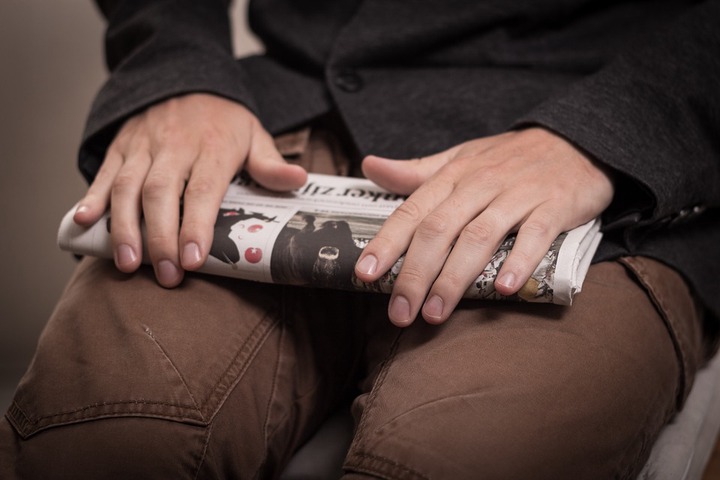 Lagos is the former capital of Nigeria and the commercial center of the slave trade. It seems to be the most important economy in the country with at least a total of $91billion in GDP. Without much say, Lagos has everything you can ever want in a city, from transportation to education, to investments, to job opportunities, entertainment, proper health care, housing, steady developments, and innovation. Lagos is a global city and if given room, can stand on its own as a nation. Ask for an international airport, and find one in Lagos, Seaports too. Ask for buses, cabs, hail bikes and cabs, trains, tricycle and find more in Lagos. Both foreign and local investors keep seeking space for business places. Several firms of different sectors have headquarters and branches within Lagos, which has given job opportunities to those who lack, and as for those who have been found wanting, the Lagos Public service has empowered youths with jobs in agencies like the LNSC, LASTMA, Task Force, NURTW, LagBus, and likes. Business owners emerge every day at the market hubs and social media platforms, as there is always a high demand for products and services due to the large population of the city. In terms of entertainment and media, Lagos tops the chart with numerous radio stations, internet services, television stations, cable operators, music producers, and talent managers. Lagos is the city to be in times of shows and festivals as it hosts 80% of festivals in Nigeria, from food to fashion, film, music, tradition, religious, etc. Filmmaking in Lagos state has been promoted with the help of beautiful locations as estates, parks, public spaces, beaches, and other recreation facilities. With two teaching hospitals, over four general hospitals, several public health centers, and numerous private hospitals, Lagos has been the best city when it comes to multiple health services to select from. Lagos may be a small piece of land compared to other cities but has managed to accommodate everyone with several grades and forms of housing costs that depend solely on your income. If you happen to be jobless in Lagos, you are quite unfortunate as you are only contributing to the heat and population. There is a wide number of job opportunities in Lagos, but people tend to shy away from some jobs because it doesn't pay as much as the one that bought a car for their neighbour. A teenager is capable of starting up a business from the comfort of his/her home, by just buying and selling. The best and first thing most unemployed people try out in Lagos is going to Idumota, Oshodi or Lagos to buy items of clothing for cheaper rates, only to sell for profitable prices. People venture into this for a while before going into business center hustles like micro-banking agents who send and withdraw money for people. Due to it's never-ending nor decreasing population, the Lagos State Government has endlessly continued to build and spread the city so as to accommodate more to come. People leave Port Harcourt to settle in Lagos, people leave Abuja to strengthen their careers in Lagos, people leave Ibadan to go greener in Lagos, and people leave Kano to gain exposure in Lagos. However, it is rare to find someone from Lagos relocate to these places except they are posted to those cities by employers or go back to their cities to retire. People come to Lagos to stay because Lagos is for everyone and as a result, the key languages in Lagos are English, Yoruba, and Pidgin. Hence, Lagos deserves the award for the Best City in Nigeria as it comprises of everything you desire in a city.
After evaluating the best city, the worst city to live in Nigeria is undoubtedly Lagos. I know you didn't see that coming but the best is the worst and this is because every Tom, Dick, and Harry migrates to Lagos. Hence, traffic is a problem to face daily, everyone tries to scam you in Lagos, the population has sprouted congestion in the city and crime rate is escalating so badly and law enforcement agencies are also corrupt. There are chances of a fallen city as the new lands dominated in Lagos are lakes and canals that have been sand-filled. Hence, making the rainy season disastrous in most cases. The heat in Lagos is so terrible that harmattan cold is only enjoyed some mornings and nights. All that is left during the day is a hot breeze that dries up lips and nostrils. If you leave Abuja, Kwara, Kano, Port Harcourt, or other cities sometime around December, you leave the starting point wearing an outfit that protects you from cold, even though you sleep all through the journey, you don't need anyone to wake you when you arrive Lagos. Your body and soul would feel the heat emanating from the Lagos road traffic and human congestion. The climate, mixture of several beliefs and ways of life, tribes and ethnic groups have resulted in a vicious city where everyone is impatient for the other. The average Lagosian is insanely frustrated when driving. Lagosians are never patient driving and are as a result of the issuance of license without being tested by the rightful authorities.
However, when you visit other cities you see notice boards that welcome you like "Welcome to Kano", "Welcome to Port Harcourt", "Welcome to Ibadan", "Welcome to Abuja" but when you come to Lagos, you see "This is Lagos" in other words, open your eyes, be vigilant and accept whatever comes your way as an experience in the survival quest.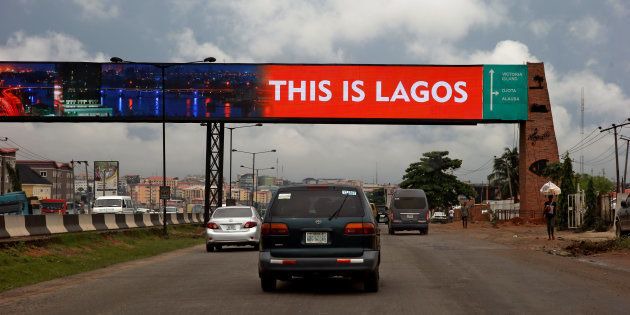 Content created and supplied by: studio.opera.com (via Opera News )
Opera News is a free to use platform and the views and opinions expressed herein are solely those of the author and do not represent, reflect or express the views of Opera News. Any/all written content and images displayed are provided by the blogger/author, appear herein as submitted by the blogger/author and are unedited by Opera News. Opera News does not consent to nor does it condone the posting of any content that violates the rights (including the copyrights) of any third party, nor content that may malign, inter alia, any religion, ethnic group, organization, gender, company, or individual. Opera News furthermore does not condone the use of our platform for the purposes encouraging/endorsing hate speech, violation of human rights and/or utterances of a defamatory nature. If the content contained herein violates any of your rights, including those of copyright, and/or violates any the above mentioned factors, you are requested to immediately notify us using via the following email address operanews-external(at)opera.com and/or report the article using the available reporting functionality built into our Platform See More