As these recent Canadian immigrants can attest, moving to Canada can involve a bit of culture shock. While there are good reasons to migrate, there are also valid reasons why you should not come to Canada. And these are
1 Do not come to Canada if you hate winter: However short-lived some of them may seem. Most of the inhabited regions of Canada have four distinct seasons. As opposed to many other places in the world. The temperature here varies wildly. Anywhere from negative 40 degrees Celsius in the winter to 40 degrees Celsius in the summer. And it is a surprisingly expensive endeavor to ensure you are properly outfitted for each season.
That winter coat you purchased in your country before moving to Canada will be useless here. The only guarantee you will be able to withstand your first Canadian winter is to buy your outerwear after you have landed.
2 Living in Canada is not cheap: Moving to Canada is costly: From housing to shopping to eating out. Everything costs more than it is equivalent in countries like India or the Philippines. And the amount stated on the price tags is just the starting point. Native-born Canadians are adept at mental calculations involved in working sales taxes into the stated prices of everything they purchase. For newcomers, the added cost can be a shock to the system and a strain on the purse strings.
3 Do not come to Canada if you are not polite: The stereotype of Canadian politeness is as real as maple syrup is sweet. Like most things in life, however, that politeness isn't unconditional. Learn to be liberal in your use of sorry, thank you, may I, excuse me, and please, and you will receive these courtesies in return. Unlike in many other parts of the world, these niceties do not necessarily signal a desire to be friendly. They are simply a social standard indicating you see the other person as your equal.
4 Do not come to Canada if you think healthcare is free: After moving to Canada as a permanent resident with healthcare benefits, you would be able to see a doctor at no cost, but if you leave the appointment with a prescription, you could be left picking up the tab. Likewise, dental care, which isn't publicly funded, can seriously put a dent in your savings. Third-party health insurance often provided through your employer can help set the often exorbitant prices Canadians pay for dental and eye care, as well as medicines. And if you think you need antibiotics for what ails you, you will need to see a doctor first. Unlike in other countries, antibiotics are not available over the counter.
5 Do not come to Canada if you hate multiculturalism: Take the subway in Montreal and Toronto or the sky train in Vancouver, and you will find yourself surrounded by people from all over the world. Multiculturalism is fundamental to the Canadian identity and plays an important part in the country's politics.
What this means to someone moving to Canada is that you likely would not feel the need to fit into any particular cultural mold as you might in India or the United States, for example, more than 40 of the MPs currently sitting in Canadian Parliament were not born in the country. Provincial governments and municipal councils make room – both logistically and financially – for the celebration of their people's spectacularly diverse cultural heritage. It is a country built on mutual respect. One of the many reasons it ranks year after year as one of the best places in the world in which to live.
6 Do not come to Canada if you do not like giving tips: Tipping in Canadian restaurants, salons, and taxis isn't just appreciated. It is expected, this may come as a shock, not to mention an additional 15 to 30% on top of your bill if you are coming from a culture in which tipping is not standard practice. Just how deeply engrained is tipping in Canadian culture? Restaurants servers in some provinces make less than minimum wage with the expectation that patrons' tips will make up the difference.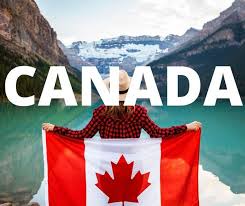 Content created and supplied by: Chinenye497 (via Opera News )