The Chief Executive Officer of Ilaji Hotel and Sports Resort Centre, in Ibadan, Oyo State capital Chief. (Dr) Engr. Dotun Sanusi has revealed how development his business has brought to the community increased the price of lands there.
Mr. Sanusi while granting the press interview to Online publishers under the aegis of South West Group of Online Publishers (SWEGOP), he talked about his humble beginning and the motives behind his generosity to humanity and how the price of the land he bought at N30,000 increased to N350,000 per plot.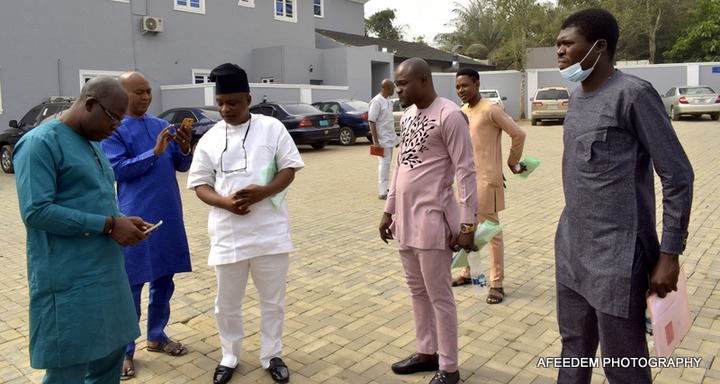 Sanusi said being raised at the church he attended and his enrollment at Wesley College, Elekuro, contributed to his philanthropic and generous nature to give back to the society. "I went to John Wesley Primary School and Wesley College. People contributed little money to be able to raise us and I too was able to move around and sweat in order to give back to society.
"I believe that I need a place for historical records, among all the thirty three local governments in Oyo State, I consider Ona-Ara to be most backward, a reason I established my business here to bring about laudable development. If you want to give back, give to where you are not expecting returns in terms of money. On that basis, the Agbekoya came to mind, I find out that here, I have history I was looking for".
"And in terms of rating Ona-Ara local government, we don't have something we can showcase in terms of IGR to local government. The IGR of Ona-Ara was low and one way or the other, when I looked at the history, I find out that the cause is fighting for injustice of imposing unlawful act on farmers. That's one of the things that made them not to enjoy the benefit of the government, so it drove me to conclusion that I have to come here and see".
"Here, I want all developments admirable in the western world to be represented here. That's the reason I bought Roll Royce recently to let people in the area know that what they can find in the developed cities, they can also find them here.
"Presently, we are building artificial beach that will have all facilities similar to what can be seen in Lagos beach and other beaches around world.
"I want a situation whereby this country will be run on merit, if we are together as Nigeria. Today, it is worthy to see that a desert in the past, has turned to where people bring their family to unwind today. Here, we have all the resources, that can make life enjoyable. I see resources, opportunity everywhere and Nigeria have brilliant people and if we are not selfish, we will have a better society".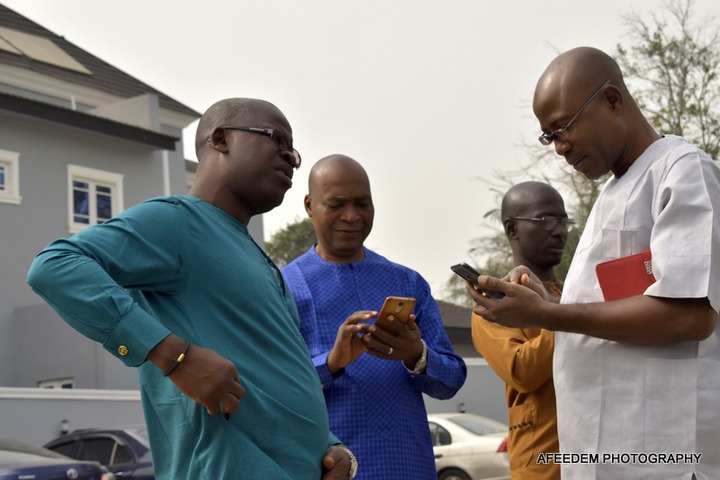 •Dr. Sanusi and journalists at Ilaji resort
"I was in China and I checked into the grass root and I find out the democracy in China, is a blend of civilized and their traditional culture. They merged their culture with their own democracy and is what makes it worked. You cannot take their culture from them, UAE too, you cannot take their culture from them. But here we have sold everything out".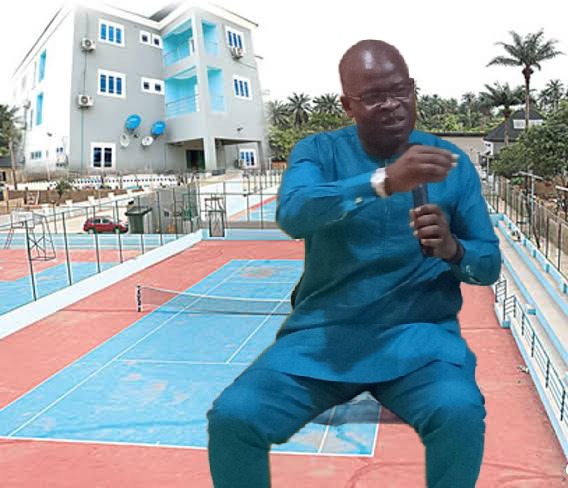 "First, the faith we are talking about is good. I believe in God, I am a Christian but I have a Muslim background. But I am a realist. I believe that what God will use to judge everyone is your passion for humanity. What is the essence of me if I don't love my fellow human being. It's madness. So if I love my fellow human being, how far people around me are happy, it is not about my giant buildings that matter to people. My mom started a building at the back of Ibadan grammar school in 1972 and she was still on that building till she died in 2008. All the children, we have left. I don't think anyone of us since my mum left has gone to that place". Your impacts in the lives of people remains indelible in their minds.
"A boy will soon join Manchester United to be playing for the club. When the boy first came here, it was here he ate his first meat and we trained him up and today, he's a professional footballer. We have changed many lives here through sporting activities and many are still on line to change their lives. And that's what I want to achieve. I don't need to go into politics before I can make these laudable achievements; I can achieve them in this private sector", he revealed.
Content created and supplied by: LiveTimesNG (via Opera News )