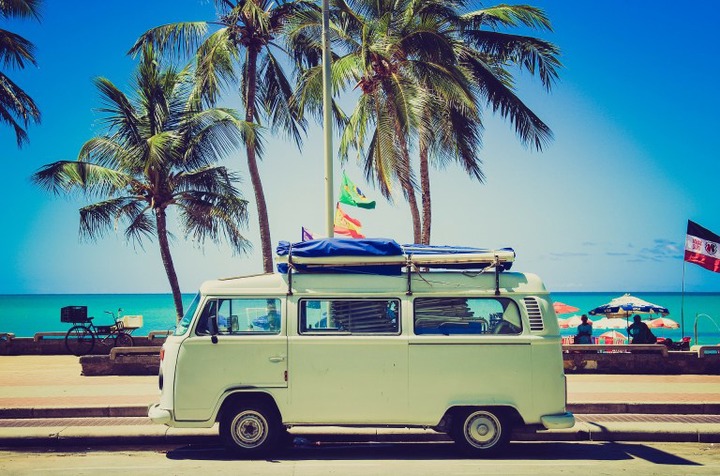 The Nigerian tourism industry is one of the fastest growing companies in the country. It provides business / employment opportunities to many people in selected locations and is a recognized source of income for entrepreneurs and investors.
   However, as the number of new tourists and foreign tourists grows every day, Nigeria's tourism market continues to grow. Finally, passengers need help navigating Nigerian cities.
   Travelers, also called tourists, are usually willing to pay for advice on accommodation, transport, translation and security. Therefore, it is a sensible business decision to start a tourism business in Nigeria to take advantage of the growing number of foreign and local tourists.
   What is tourism?
   People who travel for fun from their country or state to other countries or regions are called tourists. In this sense, any business or agency is created to meet the specific needs of these tourists by a travel company.
   There are many companies in tourism and each of them provides different services. Some service providers focus on travel services and tourist accommodation, while other service providers provide services such as travel, entertainment, transport and translation.
   Nigeria is a multicultural country with different stories, sources, cultural customs, colorful everyday life and a lively nightlife. When traveling or vacationing in the country for the first time, travel agencies need a safe, exciting and stress-free experience. Providing these solutions is a great way to build a productive business.
   Business opportunities in global tourism
   Tourism opportunities in Nigeria and many other parts of the world include:
   1). residence:
   Once the passenger has drawn up a itinerary, his residence must be taken into account during his stay in the country. The two main problems associated with housing are safety and comfort.
   This issue creates openness for people in the real estate and food industries. Namely hotels, boarding houses, motels, apartments and rentals. Revenues are generated by renting real estate or by arranging agents who are connected to hotels and landlords.
   2). transportation:
   Transportation companies are a great way to make money in tourism. Tourists are almost always on the move. They need transportation services to move them from one place to another while providing interesting information about the area.
   Transportation services include buses, public transport, car rental, driver services, water transport and air transport. In most cases, the business includes usage guides that provide information on historical and cultural issues in the area.
   3). Guide / tour:
   The purpose of the travel company is to provide tours to individuals who are interested in visiting famous attractions and to show them various historical monuments, places of interest and / or attractions. These guides provide these visitors with an exciting learning experience by sharing their knowledge of the culture, lifestyle trends and history of a particular place.
   4). Catering company:
   Food is an important part of human culture. Food also keeps the body alive when traveling and spinning. This is why catering services are valuable in the tourism industry.
   As part of their adventure, many tourists like to taste or try local delicacies. There are places such as restaurants, fast food restaurants, bars and shops that provide tourists with various meals. Some offer local products to provide these visitors with something different and unique, while others offer familiar dishes.
   Starting a food business in a tourist area is a good way to make money from tourists.
   5). Leisure / beautiful place:
   Whether you are traveling for work or pleasure, every tourist wants to have a place to rest. Therefore, companies that provide leisure, relaxation and fun activities are very successful.
   Bars, nightclubs, theme parks, dance halls, spas and halls are all profitable business investments in this growing industry.
   6). Photo:
   Professional photography and videography is a lucrative business in tourism. Anyone with one or two skills can earn a lot of income by capturing important moments along the way for tourists.
   However, smartphones can easily replace photographers. Therefore, the technique and image quality must be new.
   7). Translator:
   All you have to do to start a small business is order two or more foreign languages ​​and local languages. Business travelers who pay more than other types of tourists mainly need translation services.
   The translation company is a long-term but profitable business. The operation of a translation company involves formal administrative agencies and the recruitment of staff with different language skills.
   8). Souvenir shop / museum:
   A beautiful store that stores and sells items such as locally made gifts, crafts, jewelry and accessories to make money in tourism.
   Many tourists like souvenirs, so they have opened an attractive shop with unique, creative and interesting memories that tourists can take back to their country.
   9). magazine:
   Magazine publications designed to provide information on tourism and tourism-related topics are usually profitable. Travel magazines should include information on accommodation, security, transportation, famous and interesting attractions, tourist guides, the latest trends and news.
   10). Blog:
   Unlike magazines, blogs can be set up with very little capital. Knowledge is a valuable commodity in travel blogs, so publishing relevant and popular articles regularly generates a lot of traffic. With a large audience, blogs can benefit in many ways.
   11). Security:
   Because security is paramount when traveling to another state or country, there is a high demand for security companies. Business tourists and well-known customers are willing to pay for services such as security training, private escorts or security guards that protect their lives and property.
   Facts and benefits of tourism
   Travel companies have made a significant contribution to the world's economies.
   This sector is an important source of income for investors and entrepreneurs.
   Every single skill has business opportunities in tourism.
   The tourism industry attracts foreign and local investment.
   Tourism supports the development of culture, society and infrastructure.
   Nigeria's tourism industry can only make progress by improving the country's infrastructure.
   How to get started in tourism in Nigeria: a detailed guide
   1). Choose a good place:
   If you are in a non-tourist area; In a state without tourist attractions or with a small number of tourists, you may need to go to a suitable place. Please note that the type of interest in your area also determines the nature of your business.
   2). Choose the right type of travel company:
   The next step is to identify the specific tourism or tourism business to be set up. Your choice will depend on your business skills, enthusiasm and expertise.
   For example, if you are able to write books and have knowledge of tourism, blogging or publishing a magazine may be right for you. However, if you have experience in the field of transport, the best choice is to set up a transport company or travel agency.
   3). Create a good business plan:
   After a thorough feasibility study, a good business plan can be developed. Your business plan should include clear and accurate details, such as a correct estimate of seed capital, your operating methods, target markets, products and services, competition, and initial requirements.
   4). the capital:
   After a thorough analysis of the initial capital and daily costs of managing the company source of funds.
   For businesses that require very little capital, you can get funds from personal savings, family and friends.
   5). Register your travel agency:
   First, choose a simple and unique name for your travel business; something that is easy to learn and remember. A brand that effectively differentiates your company.
   After mentioning your business, register with the Nigerian Corporate Affairs Commission. Understand industry regulations and procedures. In the case of tourism that requires a special permit, request the necessary documents from the relevant agency.
   In addition, if there is an industry association related to your type of business, register and become a member. This can help you identify your competition, stay informed and help you build a network.
   6). Get the right office space:
   Some types of businesses need enough space to receive tourists and manage activities. Rent office space near popular tourist areas (such as airports, parks, famous attractions and entertainment venues). Another good place is the business area with many tourists.
   Your internal and external offices should be attractive and appealing. In addition, the interior should radiate professionalism and comfort from potential customers.
   7). Create a website / blog:
   Thousands of potential tourists are looking for online ways to make traveling in Nigeria safe and enjoyable. Blogs or websites make it easier for these visitors to visit your company and increase your customer base through online visits.
   8). Sell ​​your business:
   To better understand the business, you need a good marketing strategy. Social media is one of the most effective marketing platforms.
   By participating in websites such as Facebook, Instagram and Twitter, you can connect with people from all over the world.
   You can also advertise on blogs, magazines and other media platforms.
   9). hiring staff:
   Large and medium-sized tourism companies need skilled workers. Before being hired, check the candidates for their level of knowledge and skills. The selection process will save you the hassle of hiring incompetent employees.
   Thanks to quick courses or thorough training, you can significantly increase the work efficiency of your employees, and thus the efficiency of your business.
   Challenges of the tourism industry in Nigeria
   Rising crime, terrorism, political unrest and corruption in Nigeria continue to deal a severe blow to the Nigerian tourism industry. The call has upset many insecure tourists who are unsure whether Nigeria's security system is stable enough to protect their lives and property.
   If the quality of Nigeria's tourism infrastructure is improved, the sector's potential in terms of energy supply, transport and aviation, housing and translation services will be partially exploited.
   Passengers of inadequate health / medical services in Nigeria are a major concern.
   The negative perception of Nigeria is a major problem hindering the growth of tourism. Due to these misunderstandings, many people in the beautiful and charming tourist country have failed to turn beyond recognition.
   Unable agencies to manage existing tourist attractions in Nigeria have reduced the influx of tourists. This barrier affects every business that can benefit from tourism.
   The business strategy of the Nigerian tourism industry urgently needs to be improved. The current strategy is not innovative enough to ensure an attractive global image in the country.
   Insufficient funding and investment in this sector has always been a challenge facing the Nigerian tourism industry.
   at the end
   Nigeria's rich terrain, culture, resources and lifestyle attract thousands of travelers from different countries to interesting holiday or business activities.
   Their presence provides many opportunities for income generation, poverty reduction and economic development in Nigeria.
   If you are looking for a unique business to start a business, then tourism in Nigeria will be an opportunity worth exploring.
Content created and supplied by: BusinessBoy (via Opera News )