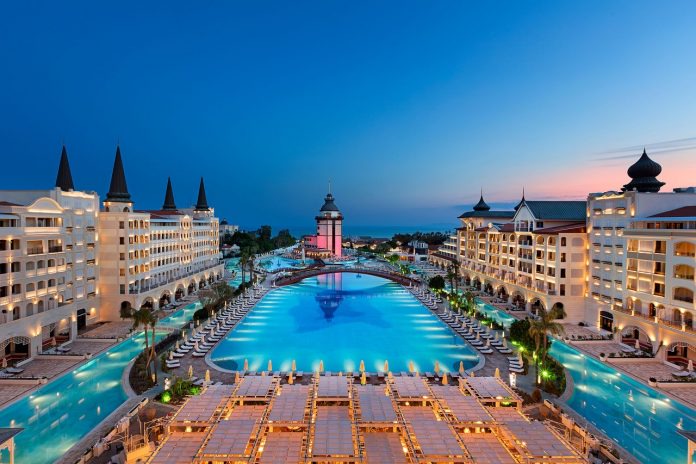 A hotel, like widely known is an establishment or space that provides visitors, explorers or tourists with lodging facilities be it long term or short term.
This has become quite a lucrative business all around the world and has created more formal and informal jobs.
Some hotels are built with extreme state of the art equipment thereby making them an attraction site as it is. Let's take a look at some of the worlds most luxurious hotels and where they are located.
Emirate Palace in Abu Dhabi.
Owned by the Government of Abu Dhabi and managed by Mandarin Oriental, this wonderful five-star edifice is located at Ras al Akhbar in Abu Dhabi. This building is valued at $3billion. The facility is made up of a total of 394 rooms, 2 spa facilities, 40 conference rooms, 2 helipads, luxurious shops and international restaurants.
Mardan Palace in Turkey
Built-in the heart of Antalya by a Turkish businessman, Telma Ismailov, Mardan palace is seen as the most expensive hotel in Turkey and the world. It contains 560 rooms, a 5-acre pool and a seafood restaurant. Valued at $1.4bilion, Mardan palace is surrounded by 4 aquariums displaying a variety of 3000 fishes.
Westin Excelsior in Rome
A typical old hotel built in 1906, this luxury hotel is located in Venice in Italy. Following chains of transitions and renovations, katara hospitality is the last to have purchased this luxury at 222 million euros. It has 281 rooms.
Burj al Arab
Translated as the tower of the Arabs, this wonderful luxury is located in the city of Dubai. Being one of the tallest hotels in the world, about 35% of its height is made up of non-residential rooms. Valued at $1billion and a total room space of 202, this hotel has shuttle services with rolls Royce and helicopter and has a private beach.
The Plaza Hotel
This hotel is a combination of hotel and condominiums. With a total of 282 hotel rooms and 181 condominiums, this edifice is valued at $12.5 million and owned currently by katara hospitality. It is located midtown in New York City. It is also a relatively tall building ( 21 storeys).
Content created and supplied by: Precious24 (via Opera News )