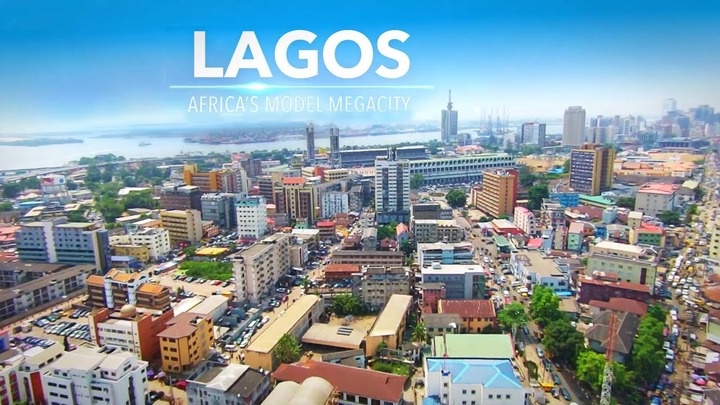 Lagos is the main commercial center of Nigeria. As they say, it is the land of opportunities. The megacity has the fourth highest GDP in Africa and houses one of the largest seaports on the continent. It is also one of the fastest growing cities in the world and one of the most exclusive cities to live in Nigeria. 
The city has a young, cheerful vibe and a wealth of historic attractions and fun things to do with facilities that include a modern marina, zoo, even science centers for kids. While navigating Lagos' old town, visitors can also savor the hospitality of some amazing restaurants and cafes.
Here are some ideas places to visit while in Lagos.
Eko Hotels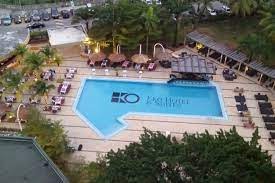 Your visit to Lagos is incomplete without you stopping by at the impressive Eko hotels and suites. In addition to its exquisite hospitality, they also host the biggest, trendiest and most exclusive events within its grand buildings.
Lekki Conservation Centre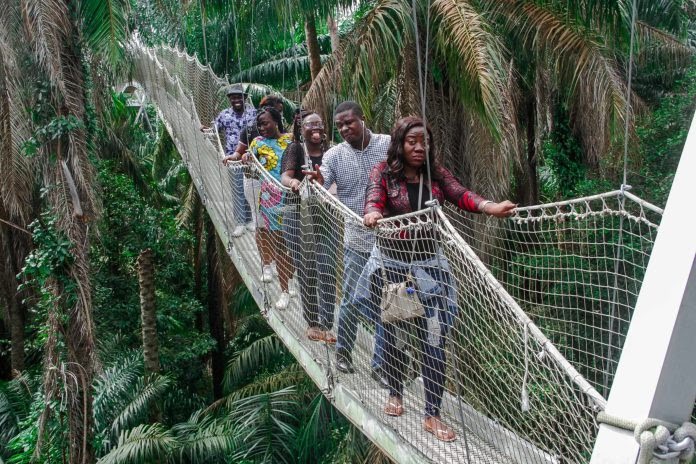 Its 78 hectare(190 acre) of land is a popularly acclaimed urban nature park, rich in landscape, greenery and wildlife.. It is the only vibrant protected area in Lagos state and one of the very vibrant tourist destinations of repute in Lagos thus making it excellent for recreational activities.
One of its special features is the 401m long canopy walkway, a scenic attraction reputed to be the longest canopy walkway in Africa. It is indeed an engineering feat and an amazing suspended swinging bridge walkway through the mosaic of the vegetation. You can't visit Lagos and not want to see the Lekki conservation centre.
New Afrika Shrine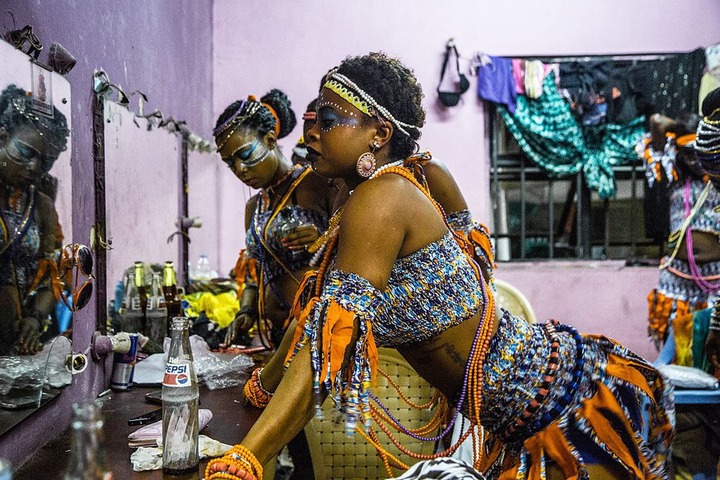 The New Afrika Shrine or simply Shrine is located at Agidingbi, Ikeja Lagos. Here, you get to enjoy an alternative and infectious music scene with a colorful and vibrant environment. It is an open air center and serves as the host of the annual Felaboraton music festival. The shrine was created in 1970 by Fela Kuti and showcases photo galleries of Fela and music performances by Femi Kuti and Seun Kuti thus making it a tourist attraction.
National Theatre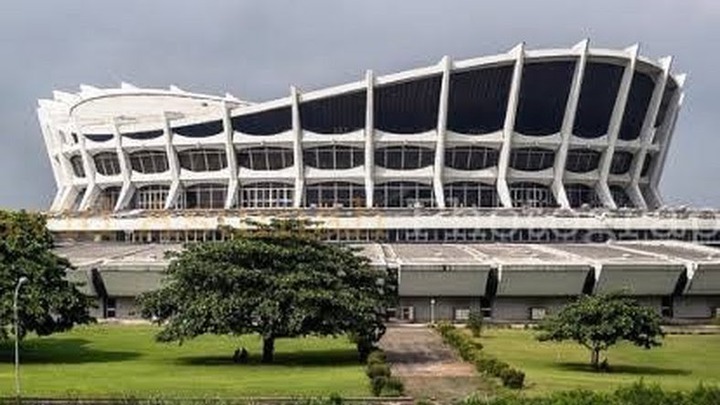 It is almost impossible to miss this unique landmark, due to its 31-meter height and architectural design. It was designed and constructed by Technoexportstroy, a Bulgarian construction company as it resembles the palace of culture and sport in Varna, Bulgaria. The National Art Theatre is profoundly symbolic to the performing arts in Nigeria and has been and will always be the pride of Lagos State.
La Campagne Tropicana Beach Resort.
La Campagne exquisite is located at Ikegun in Ibeju- Lekki. It is usually called The Africa themed beach because the environment captures and reflects the beauty and grandeur of Nigerian and African designs, cultures and traditions. You can take it all in while enjoying the view of the Atlantic ocean.
Have you been to Lagos before or you live in Lagos and have not been to any of these beautiful places? We implore you to indulge in a sightseeing cruise and explore the fantastic sea caves and grottoes that have placed Lagos well & truly on the Algarve tourism map.
Join the conversion here on squad and tell us where you've visited of where you will like to visit real soon. 
Don't forget to check out the latest and hottest posts on Squad today. You can simply TAP HERE to view them or explore any of our top groups below by just clicking on the pictures.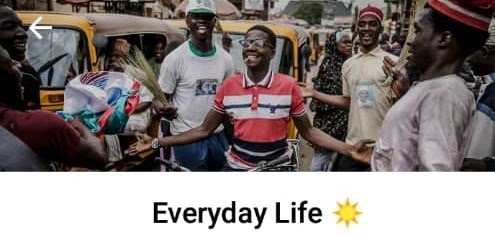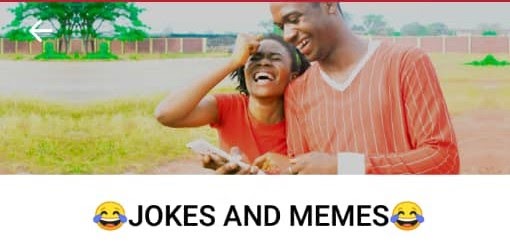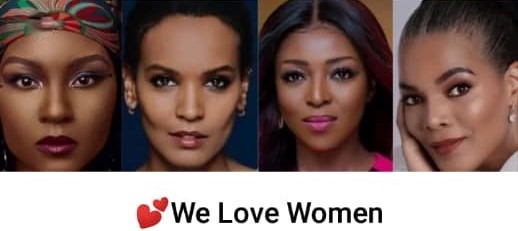 If you don't currently have access to Squad, simply update your Opera News app in the Playstore. You can also contact us via the following: 
Email: [email protected] 
FB Group: OperaNewsSquad NG
Content created and supplied by: OperaNewsSquad (via Opera News )